Be a BBQ Champion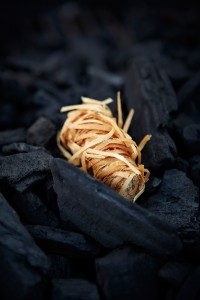 Flamers are fantastic for barbeques as they are Odourless. There's nothing worse than getting that awful paraffin smell on your hands – especially if you are about to cook food
Did you know that there is a British Barbeque Association? Or a British BBQ Society? Or even National BBQ competitions and World BBQ Championships? Our Flamers are being used by loads of BBQ teams that tour the UK and they love them.
If you light your barbeque using one of the metal barbeque chimney starters you genuinely only need one flamer. Just place the Flamer at the base of the chimney and heh presto! If you are lighting a bed of charcoal beneath your grill, you may need two flamers to help get a more even burn across the charcoal. Intending on cooking on wood? Make sure you've got some quality kiln dried firewood.
You can buy Flamers online or pop over to our 'Where to buy' page for a list of local retailers
Did you know Flamers are also perfect for cosy log fire too?!