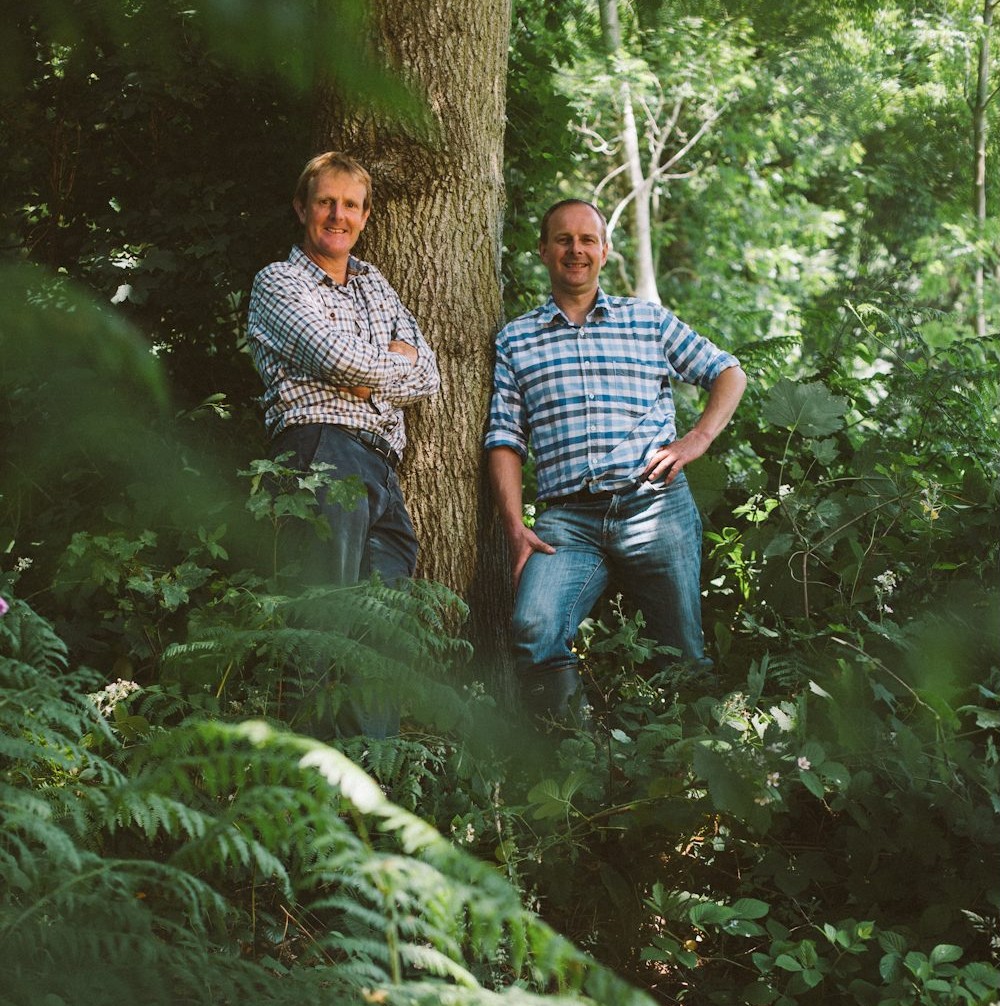 Our Background
Brothers George and Nic, set up Certainly Wood in 2005 on their family farm as part of a farm diversification project selling barn dried firewood. It was not long before they pioneered a unique kiln drying process to rapidly dry the firewood down to below 20% moisture content. Kiln-dried firewood was born and is now the mainstay of firewood sold in the UK. Certainly Wood is now the largest specialist firewood producer in the UK producing over 20,000 tonnes of British kiln dried firewood using wood waste and solar to fire the kilns. The business also supplies kindling although this is sourced from the continent.
It was in 2010 that Nic and George discovered the natural firelighters at a show in Italy and thought they were the perfect fit for the Certainly Wood brand. The Flamers brand was set up and production started in Europe and the sales grew steadily. It certainly became evident that it was a product that once people tried it, they loved them and never wanted to go back to the smelly paraffin alternatives.
A few years later it was decided to set up a production facility at the Certainly Wood base in Herefordshire, but still sourcing the wood wool rope from abroad where production is more cost-effective. However, the manufacture of the Flamers which includes dipping the rolls into hot wax, drying, then cutting into small pieces – all happens in Hereford, so we are proud of the fact that this is very much a Made in Britain success story.
Production of Flamers is rapidly increasing as demand soars and in 2020 the facility will have produced over 14 million Flamers with more capacity being developed for 2021.
In 2020, it was George that came up with the concept and totally unique idea of a very long Flamer which we have branded as a KindleFlamer – the ultimate firelighter which needs no kindling to light the log fire, just one KindlFlamer, but also perfect for barbecues in that is helps to ignite a larger bed of charcoal much faster. This product is so unique in that it has a patent-pending (GB 1907589.4)
Brands
Whilst sharing the same ethos and values as Certainly Wood we decided to launch the Flamers brand with a fun element, having seen that generally firelighters are not regarded as a particularly exciting product, but Flamers certainly are!
Freddie Flamer was created to bring the brand to life and he can be seen promoting the product for both winter and summer burning. The fundamentals of lighting a fire have not changed a huge amount since the dawn of time but we believe the Flamers firelighter is a game-changer. Arguably going back to the roots of keeping it natural but with a modern twist.
The Flamers began as just a few products and has now been extended to an entire range to suit all customers and for a variety of uses. The KindeFlamer is the latest brand addition but Freddie the Flamer has big plans for travelling and helping people around the world to light their fires… watch this space.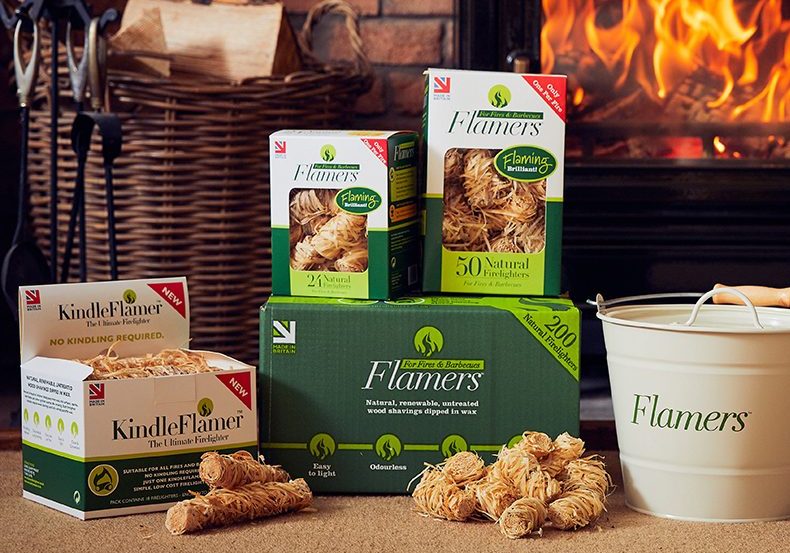 The Product
Distinctly three main products.
Flamers natural firelighters sold in a range of pack sizes from the mini-trial pack of 3 to the much larger bulk buy a pack of 200 which enables consumers to buy Flamers for less than 10p each.
KindleFlamer (NEW) – the ultimate natural firelighter, presently sold in a pack of 18
Flamers Bucket – the perfect safe storage container for both the Flamers and KindleFlamers. Ensures the product is kept clean and tidy, protected from any potential sparks and most importantly from any mischievous pets or children!!
Our Customers
Flamers and KindleFlamer firelighters are sold to a large range of customers across the UK from small independent hardware stores to stove retailers, garden centres and farm shops so you will never be very far from one of our stockists. Many trade customers now use our products for their own use, such as restaurants and pubs and we work closely with stove and pizza oven manufacturers and distributors who all recommend our products.
You can of course also buy direct via the Certainly Wood online shop, but if you would like to stock our products or work with us in partnership, please visit our Trade page for more information
Become a stockist